Categories
Categories
Brands
Brands
Champion Cooling 180 Degree 40amp Electric Fan Relay Kit for Single or Dual Fans
Champion Cooling 180 Degree 40amp Electric Fan Relay Kit for Single or Dual Fans
Champion Cooling 180 Degree 40amp Electric Fan Relay Kit for Single or Dual Fans
---
Choose Your Options
Product Description
Single 8 Inch Fan
(Two 16 inch fans, need 2 Relay Kits)

Included in this Relay kit:
1 Thermostat Switch
1 Relay Wire Harness
1 3/8" NPT Thread-In Probe
1 Blue 5/16" Ring Terminal
2 Fan Pigtail Connectors Included
2 Blue Butt Connectors
2 Blue Female Connectors
2 Blue Wire Tap Connectors
3 Blue #10 Ring Terminals
4 Wire Ties
4 #10 Sheet Metal Screw
Complete Installation Instructions for Single/Dual Fan Configuration.
Champion Cooling Systems products are manufactured at their ISO certified facility.
They are made to high standards of quality and workmanship
and come with a Lifetime Limited Warranty.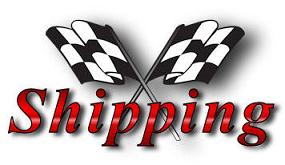 FedEx Ground Service to the Lower (48) States: FREE SHIPPING.
(Hawaii and Alaska $25.00 Additional Shipping Charge).
International Shipments are via FedEx International (Call For Prices).
Product Reviews
Find Similar Products by Category
Customers also viewed