Categories
Categories
Brands
Brands
1967-1970 Ford Mustang 3 Row All Aluminum Radiator Fan Shroud Combo
1967-1970 Ford Mustang 3 Row All Aluminum Radiator Fan Shroud Combo
1967-1970 Ford Mustang 3 Row All Aluminum Radiator Fan Shroud Combo
Product Description
© copyright 2009-2021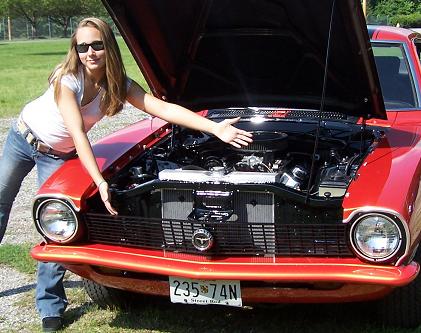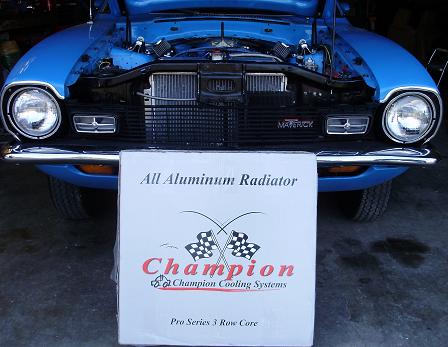 bject width="425" height="344">
me=allowfullscrellowScriptAccess="always" wi
Champion Customers Courtney Upole, & James Beaulieu Testemony and video
1
Courtney Upole:
Mavericks do not have a lot of room at all in the engine bay, and with a 302 shoved in there cranking out 12 second passes on the quarter mile and also being driven regularly on the street for joyrides, overheating has been an issue since day one. This season in an attempt to fix this problem, I installed a Champion Cooling radiator. Parts, especially new ones, are hard to find correct for a Maverick. However this product was not only easily available but also fit in perfectly without the need for major modification. This product has been about the only thing that has kept the car running at reasonable temperatures and I am very pleased with the performance.
James Beaulieu: Hello my name is James and here is my 1971 factory v8 floor shift Maverick Grabber . I have converted this car to a more street/strip race car but keeping it original as I can. The original 140 hp 302 has been upgraded to a 500 hp 347 stoker ( Yes ,dynode by Jim Richmond performance engines )The car has a awesome 2 core ,three row Aluminum rad from Champion radiators and NEVER gets hotter than 180 F after any pass at the track. The car has a 8 point roll cage, sub frame connectors, Currie Ent ford 9 inch with Detroit locker and 411 gears, a JPT full manual C4 transmission with a 4500 stall torque converter. The car weights 2900 lbs and will do a 11:20 on 94 oct pump gas and a 10:40 with a 100 shot of NOS. This car is insured for the street and I race it at Friday night street legals. I will send a few more pics of the car shows and the 2009 calendar shots that it won a entry for the month of Jan 2009. Thanks

With Factory Polished Tanks!
All Aluminum Fan Shroud and
16 Inch 2500cfm Electric Fan!
For 1963-77 Ford / Mercury Models
1965-1968 Country Sedan
1965-1968 Country Squire
1963-1969 Fairlane
1966-1970 Falcon
1966-1968 Galaxie
1967-1968 LTD
1970-1977 Maverick
1967-1970 Mustang
1968 1969 Torino
1966 1973 Comet
1967-1970 Cougar / XR7
Will Cool Up To 750hp...Guaranteed!
You will not find a better guarantee anywhere on eBay!
Fan is included in this auction!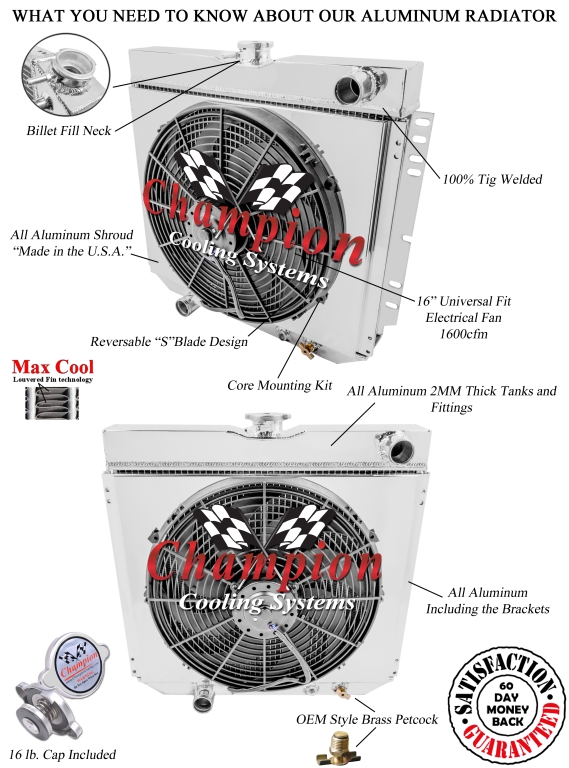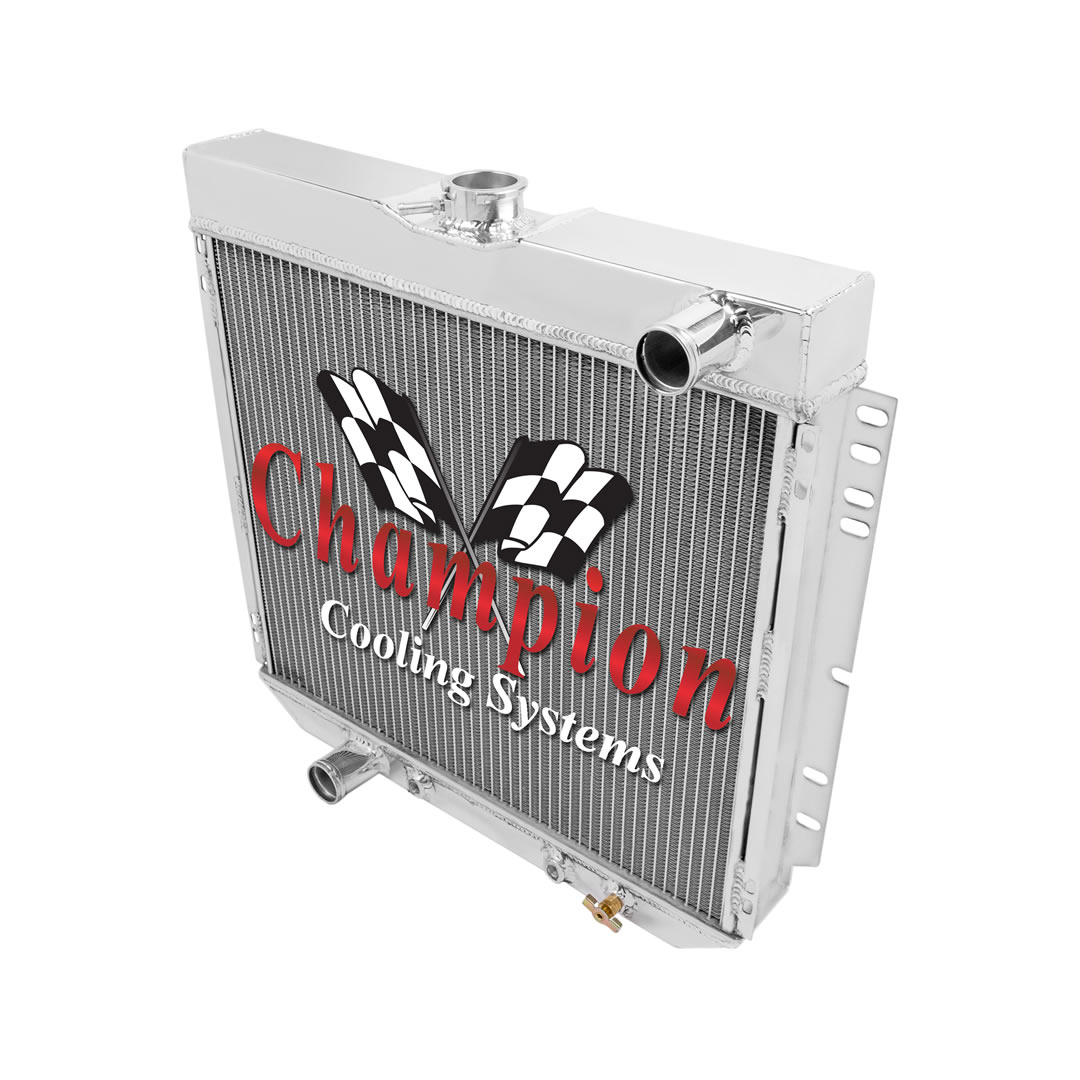 Core Dimensions: 16 3/8" high x 20" wide x 2 3/4" thick (

3

row core

)

Overall Dimensions: 21 1/4" high x 22 1/4" wide

Upper inlet: 1 1/2" located on passenger side.

Lower outlet: 1 1/2" located on drivers side.

Auto trans cooler: included

OEM style magmetic bolt

drain.

Billet style fill neck construction NOT STAMPED

Champion All Aluminum Fan Shroud

Spal Quality 16" 2500cfm Electric Fan w/Mounting Kit.

You could
easily
spend $600-1,500 for a 3 row radiator of similar quality.
Buy with Confidence
.
Call to pay securely with any major credit card!
<
Product Reviews
Find Similar Products by Category
Customers also viewed