Categories
Categories
Brands
Brands
1964 65 66 67 Chevy Chevelle 4 Row Champion Alum Radiator Fan Shroud Combo
Product Description
---
---

GenuineChampion Cooling Systems Part #MC289-C12E
This is a 4 Row Core Radiator, Shroud and Fan Combination.
Thermostat Relay Kit is Not included. Please contact us to place your Order should you need an Electrical Relay Kit.
This Radiator Shroud and Fan Combination Was Designed For The Following Applications: 1964-1967 Chevy Chevelle 4 Row Champion All Aluminum Radiator Fan Shroud Combo
(Please Verify Your Radiator Core Size Before You Buy)
Radiator Flow: DOWN FLOW

Core Height: 16

Core Width: 25.25

Overall Height: 22.25

Overall Width: 27.75

Inlet Diameter: 1.5

Outlet Diameter: 1.75

Upper Hose Fitting: DRIVER

Lower Hose Fitting: PASS

Trans Cooler Details: 1/2" 20 STRAIGHT THREAD G1/4

Mounting Type: FLANGES

Mounting Specs: Vert - 9 7/8 Horizontal - 17 3/4

Includes One Aluminum Fan Shroud and 12" Dual Core Electric Fans (Please call to order Thermostat Relay).

4 Row Core Thickness: 2 3/4"

4 Row Tank Thickness: 3 1/8"

Electric Fan CFM:1740
Champion Cooling Systems radiators are manufactured at their ISO certified facility.
They are made to high standards of quality and workmanship using the Highest Grades of aluminum available and are constructed with 100% welded seams, brazed core technology and no epoxy.
They come with a Lifetime Limited Warranty and are made to install with little or no modifications using your Original Mounts giving you the confidence you desire.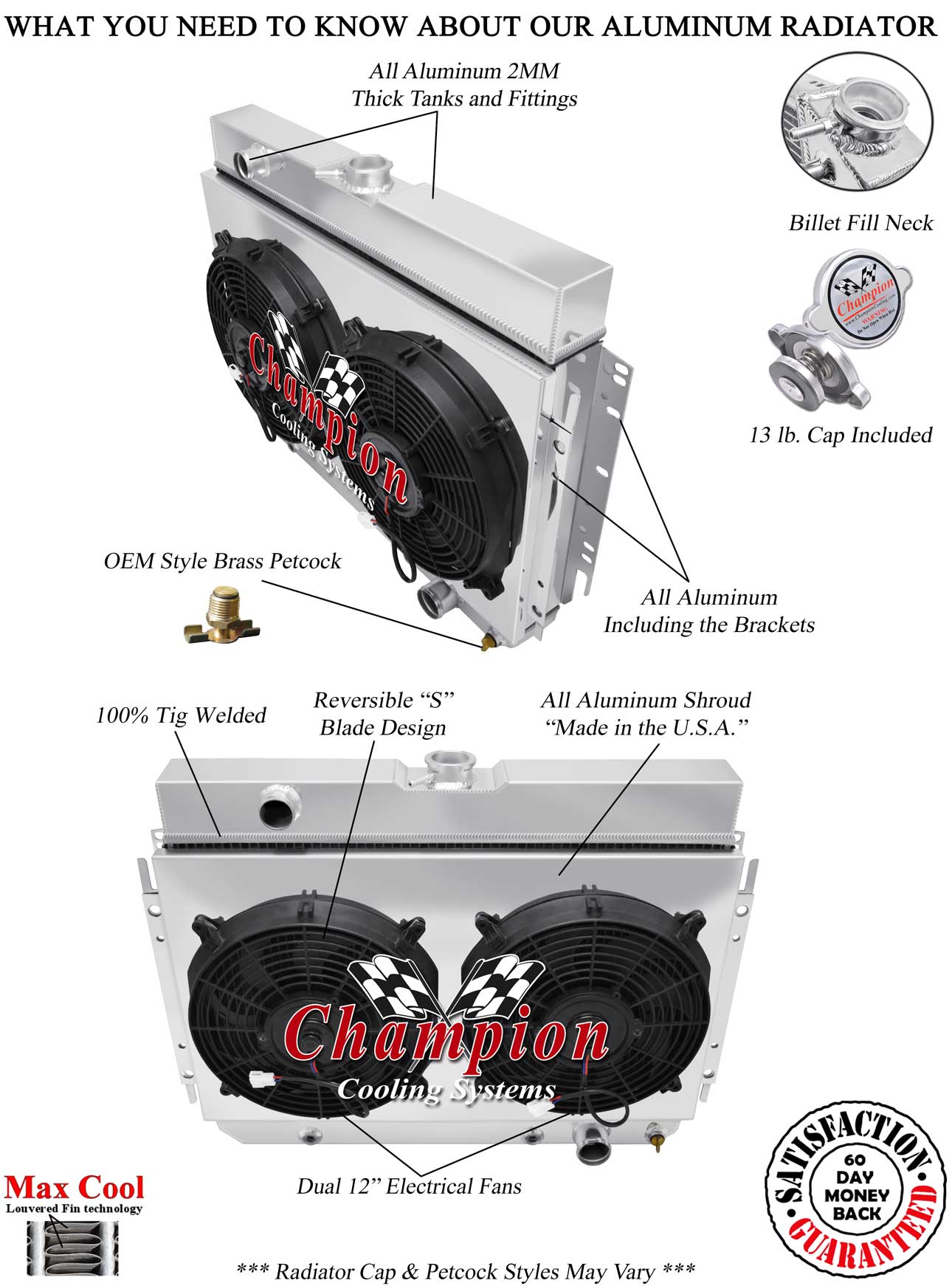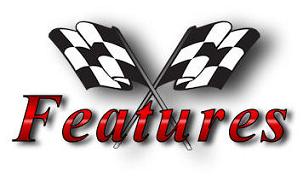 Higher density core: cooling rows are spaced 3/8" apart: giving you 25% more rows within the core than other aluminum radiators sold on eBay and 35% more rows than OEM copper.

Aluminum dissipates heat more efficiently than copper or brass.

14-16 cooling fins per inch (42 per square inch) giving you approximately 1500 more cooling fins than other aluminum radiators and approximately 3000 more than OEM copper radiators.

Lighter weight.

Outperforms other 4 row aluminum as well as 3 and 4 row copper radiators

High performance appearance.

You get "BIG BLOCK COOLING" and "PEACE OF MIND" when you drive your car with a Champion Cooling Systems radiator.

You could easily spend $600-$1,200 for a (4)-Row radiator of similar quality.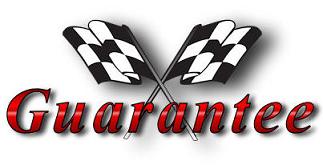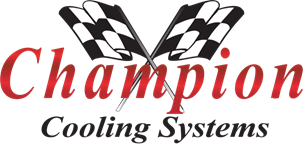 CHAMPION COOLING SYSTEMS
Return and Exchange Policy
Shipping damages/Lost items:Upon receipt of the received item, Customer is responsible for inspecting the item, along with all contents in shipment, to verify and validate items are free of damage and/or defect(s).
An RMA must be submitted within 14 days from the date of shipment if the item was lost or damaged during shipping. Once the RMA is submitted Champion will issue a call tag to return the item and when the radiator is received and shipping damage is verified Champion will submit a claim with the shipping carrier. Exchanges or refunds will be processed after an RMA is submitted and shipping damage or lost item is verified. If upon inspection shipping damage cannot be verified the item(s) will be returned to the customer. An RMA submitted after 14 days from the date of shipment for shipping damages or lost item will not be approved and the distributor or end user assumes full responsibility.
Returns/exchanges:Returns and exchanges are accepted within 60 days from the original date of shipment and after 60 days we will only exchange items that are covered under warranty. For a return or exchange to be processed an RMA must be submitted specifying the reason for the return or exchange.
Buyer is responsible for ALL shipping costs to return item to Manufacturer and/or Dealer.
Exceptions are to include:
Shipping Damage

Manufacturer's Defect

Customer was shipped an item other than what was originally ordered
All returns and exchanges will be processed after the item has been returned and the RMA approved and completed. Allow approximately 2-4 business days from the date the item is returned for an RMA to be processed and completed and allow up to 3 weeks from the date the RMA is completed for a credit or refund to be issued. Refunds and/or credits will be issued in the form of original payment or applied to your account.
If an exchange item is needed before the RMA has been processed then the item will need to be purchased, via credit card (no invoicing), and then refunded after the RMA is approved and completed.
Return packages must be sent shipping charges prepaid unless the wrong part was shipped due to Champion's error then a call tag will be issued at Champion's expense. If our drop shipping service was used then a new exchange item will be shipped at no charge. If the distributor's shipping account was used for the original shipment then their account will be used again for the exchange shipment.
Call tags will only be initiated one time with the pickup scheduled for 2 business days from the date the call tag is initiated. If the carrier is not able to pick up the item for any reason it is then the responsibility of the dealer or end user to ship the item back. If the dealer or end user cannot accommodate the carrier's pickup schedule then the dealer or end user is responsible to ship the item back.
All items returned for reasons other than leaking or did not cool, must be returned in its original packaging and condition.
Items returned without customer's information or RMA number will not be processed for a refund or exchange and will be disposed of in 30 days.
The distributor or end user will also be responsible for price adjustments, if any. If the cost of the exchange item is less than a credit will be issued.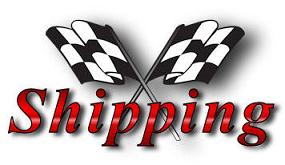 FedEx Ground Service to the Lower (48) States: FREE SHIPPING.
**(Hawaii and Alaska $45.00 Additional Shipping Charge).
International Shipments are via FedEx International (See Shipping Drop Box For Prices).
We offer a full line of Champion Cooling Systems Performance Products.
Aluminum Radiators Fan Shrouds Cooling Fans Moto X Cross Fan Combos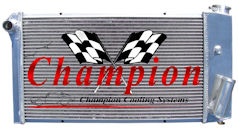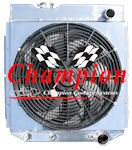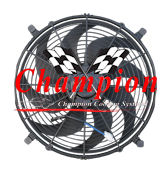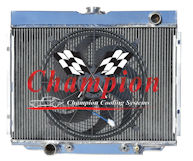 Product Reviews
Find Similar Products by Category
Customers also viewed